Choose language

Location:
Dubrovnik
Surrounded by pine woods and situated on the cape of Lapad peninsula, hotel Neptun offers to each guest an exceptional touch of beauty and nature. Our excellent service and pure Mediterranean atmosphere compliment each other to offer you an unforgettable experience!

With a total capacity of 146 rooms and 12 deluxe suites, 2 outdoor seawater swimming pools, a «Blue Flag» honoured beach, a fitness center with sauna and sport activities, hotel Neptun will satisfy even the most demanding criteria.


SPLIT SHIP MANAGEMENT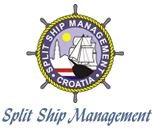 CONTACT DETAILS
Tel: +385 21 588 519
Fax: +385 21 558 555
Mon - Fri: 08-20 hours
Sat - Sun: 08-16 hours
E-mail: info@ssmtravel.com
Address: Boktuljin put bb,
POB 305, 21000 Split, Croatia

CROATIA INFO
Something new?
Not just another holiday destination...
It is even more than Sun, Smiles and Memories...
All information provided on www.ssmtravel.com are for information purposes only. All materials (photos and text) are provided by the owner or manager of Private accommodation, Apartments, Rooms, Hotels, Sailing Yachts, Motor Yacths, Gullets (Gulets), Excursions, Airline tickets, Package deals, ect.

© SSM Travel by TOL TEAM '06