Choose language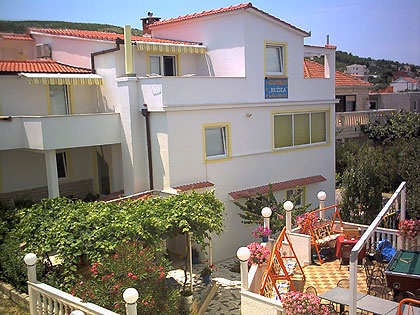 Location:
Slatine
Apartments are situated at the enter of Slatine area, at about 4,5km from Trogir town center, on the northeast part of the Island of Ciovo. Center of Trogir, part on the small islet, has been under protection of UNECO since 1997.
All apartment in our house are modernly decorated, all with SAT/TV, AC (Air Condition) and terrace. When arranged guests can use jet-ski, scooter, bike, etc. There is a children playground in front of the house. Parking is ensured for our guests (three places in garage and three in open). Grill is in the front of the house and it is for our guests (when arranged with owner).
Closest beach is 50m from the house. It is public type beach and it is partly concrete and partly pebbles. The closest shop is 700m away and restaurants-bars are at about 500m.

SPLIT SHIP MANAGEMENT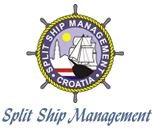 CONTACT DETAILS
Tel: +385 21 588 519
Fax: +385 21 558 555
Mon - Fri: 08-20 hours
Sat - Sun: 08-16 hours
E-mail: info@ssmtravel.com
Address: Boktuljin put bb,
POB 305, 21000 Split, Croatia

CROATIA INFO
Something new?
Not just another holiday destination...
It is even more than Sun, Smiles and Memories...
All information provided on www.ssmtravel.com are for information purposes only. All materials (photos and text) are provided by the owner or manager of Private accommodation, Apartments, Rooms, Hotels, Sailing Yachts, Motor Yacths, Gullets (Gulets), Excursions, Airline tickets, Package deals, ect.

© SSM Travel by TOL TEAM '06