Choose language

Excursions and daily trips with SSM Travel
Explore Dalmatia with SSM Travel . Discover untouched nature in the world famous Croatian National Parks such as the Krka Waterfalls, the Kornati Islands , and the UNESCO protected cities of Split , Trogir and Dubrovnik .
With experienced tourist guides we can organize tours for any size of group and also individuals.
If you have any particular requests , please let us know - we will be glad to hear from you.
Our experienced staff will advise you in putting together a tailor made trip so that you can really get to know the real deal.
Half day tour

Description:
A walking tour of Split, boasting a 17-century long history, will cover the city's most important ...
Details

SPLIT SHIP MANAGEMENT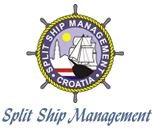 CONTACT DETAILS
Tel: +385 21 588 519
Fax: +385 21 558 555
Mon - Fri: 08-20 hours
Sat - Sun: 08-16 hours
E-mail: info@ssmtravel.com
Address: Boktuljin put bb,
POB 305, 21000 Split, Croatia

CROATIA INFO
Something new?
Not just another holiday destination...
It is even more than Sun, Smiles and Memories...
All information provided on www.ssmtravel.com are for information purposes only. All materials (photos and text) are provided by the owner or manager of Private accommodation, Apartments, Rooms, Hotels, Sailing Yachts, Motor Yacths, Gullets (Gulets), Excursions, Airline tickets, Package deals, ect.

© SSM Travel by TOL TEAM '06