Choose language

Croatia Most Beautiful Tours
Visit Croatia's most beautiful cultural and nature sites, starting with the capital city Zagreb and the castles of the nobility in Zagorje, to Istria and the Kvarner archipelago, to the Renaissance cities and towns in Dalmatia.



Description:
Eight-day excursion to Dalmatia's cultural centers includes sightseeing of the Renaissance city of ...
Details

Description:
Eight-day tour of Croatia's most beautiful cities and cultural centers (Zagreb, Opatija, Porec, ...
Details

Description:
A three-day excursion for lovers of Baroque castles and Secession architecture, along with visits ...
Details

SPLIT SHIP MANAGEMENT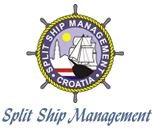 CONTACT DETAILS
Tel: +385 21 588 519
Fax: +385 21 558 555
Mon - Fri: 08-20 hours
Sat - Sun: 08-16 hours
E-mail: info@ssmtravel.com
Address: Boktuljin put bb,
POB 305, 21000 Split, Croatia

CROATIA INFO
Something new?
Not just another holiday destination...
It is even more than Sun, Smiles and Memories...
All information provided on www.ssmtravel.com are for information purposes only. All materials (photos and text) are provided by the owner or manager of Private accommodation, Apartments, Rooms, Hotels, Sailing Yachts, Motor Yacths, Gullets (Gulets), Excursions, Airline tickets, Package deals, ect.

© SSM Travel by TOL TEAM '06