Choose language

Adriatic Sea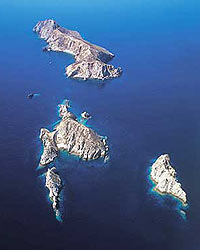 The Adriatic sea got its name from an ancient port of the same name.
The Adriatic spans from the Balkan to the Apennine peninsula.
The part belonging to the Republic of Croatia is the eastcoast which extends all the way from Prevlaka in the south to cape Savudrija in the west,including all islands, islets and cliffs along the coast,and the archipelago of Palagruza (the number of islands, islets and cliffs is more than 1700).
This is a unique area in Europe forcruising with motor boats, speedboats, or sailboats, but also for enjoying the underwater world.

SPLIT SHIP MANAGEMENT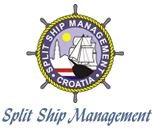 CONTACT DETAILS
Tel: +385 21 588 519
Fax: +385 21 558 555
Mon - Fri: 08-20 hours
Sat - Sun: 08-16 hours
E-mail: info@ssmtravel.com
Address: Boktuljin put bb,
POB 305, 21000 Split, Croatia

CROATIA INFO
Something new?
Not just another holiday destination...
It is even more than Sun, Smiles and Memories...
All information provided on www.ssmtravel.com are for information purposes only. All materials (photos and text) are provided by the owner or manager of Private accommodation, Apartments, Rooms, Hotels, Sailing Yachts, Motor Yacths, Gullets (Gulets), Excursions, Airline tickets, Package deals, ect.

© SSM Travel by TOL TEAM '06