Choose language









Location:
Trogir
Hotel Medena Ltd. The main complex consist of 2 buildings "A" and "B" supplemented by two pavilions "C" and "D" situated on the hotel beach, 150 m. from main buildings. The hotel has 2 categories of rooms; first category rooms are fitted with new furniture and spacious bathrooms, internal and external telephone lines, satellite television with balconies affording sea views; air conditioning is also available in some rooms at an additional price; second category rooms have refurbished furnishings, they have internal and external telephone lines and balconies with sea views. We also have 8 suites, suitable for use by 2 adults and 1 child. All suites are equipped with air conditioning, the bedroom and living room each have balconies overlooking the sea, the facilities include a small kitchen, bathroom and separate toilet.

Hotel Sports Facilities: Trim Track, Table tennis, Mini golf, Tennis courts (6), Fotball (6 a side), Valleyball, Basketball, Water slide, Sand Valleyball

Water Sports: Jet-ski, Parashute, Tube, Banana, Water-ski (Space Fun), Diving school
 


SPLIT SHIP MANAGEMENT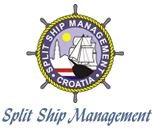 CONTACT DETAILS
Tel: +385 21 588 519
Fax: +385 21 558 555
Mon - Fri: 08-20 hours
Sat - Sun: 08-16 hours
E-mail: info@ssmtravel.com
Address: Boktuljin put bb,
POB 305, 21000 Split, Croatia

CROATIA INFO
Something new?
Not just another holiday destination...
It is even more than Sun, Smiles and Memories...
All information provided on www.ssmtravel.com are for information purposes only. All materials (photos and text) are provided by the owner or manager of Private accommodation, Apartments, Rooms, Hotels, Sailing Yachts, Motor Yacths, Gullets (Gulets), Excursions, Airline tickets, Package deals, ect.

© SSM Travel by TOL TEAM '06