Choose language








Location:
Split
Situated in lovely Mediterranean park, only 25 minutes walk from Diocletian Palace, the historic core of 1700 years old city of Split, Hotel Split is an ideal place for people who want to enjoy calm and serene accommodation and stay close to all going on in the city.
In immediate vicinity to the sea, kind hotel staff invites you to spend unforgettable times at hotel beach and experience unique charm of leisure afternoon at open swimming pool.
Hotel is provided with 204 rooms and 11 suites. Most of rooms are with balcony and sea view. All suites have balcony with direct sea view. All rooms are air-conditioned and have necessary facilities: direct dial phone, satellite TV, mini-bar and balcony.
Modern in its architecture Hotel Split stands to offer the best of tradition: national and international cuisine in one of two restaurants and terraces, as well as widely known Croatian hospitability.


SPLIT SHIP MANAGEMENT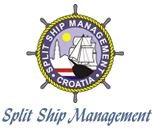 CONTACT DETAILS
Tel: +385 21 588 519
Fax: +385 21 558 555
Mon - Fri: 08-20 hours
Sat - Sun: 08-16 hours
E-mail: info@ssmtravel.com
Address: Boktuljin put bb,
POB 305, 21000 Split, Croatia

CROATIA INFO
Something new?
Not just another holiday destination...
It is even more than Sun, Smiles and Memories...
All information provided on www.ssmtravel.com are for information purposes only. All materials (photos and text) are provided by the owner or manager of Private accommodation, Apartments, Rooms, Hotels, Sailing Yachts, Motor Yacths, Gullets (Gulets), Excursions, Airline tickets, Package deals, ect.

© SSM Travel by TOL TEAM '06