Choose language

For thousands of years the Cetina river has been shaping the canyon, creating miraculous forms in the stone of its river-bed. Crystal-clear river with the temperature pleasant for swimming offers you a true experience of an untouched nature with up to 180 metres high cliffs, cascades, lakes, underground tunnels and the 40 metre high waterfall named Gubavica ... The guide gives you the life-jacket, the helmet and the diving-suit, and the small expedition is ready to venture into the unknown. As you slowly descend into the canyon, the sound of the river becomes louder and louder and after about ten minutes of walking you find yourself in the depths of the Cetina river canyon. You walk through the river and its currents, pass through the underground tunnels, bath in the natural pools, visit waterfalls and lakes – all that being canyoning.


SPLIT SHIP MANAGEMENT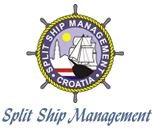 CONTACT DETAILS
Tel: +385 21 588 519
Fax: +385 21 558 555
Mon - Fri: 08-20 hours
Sat - Sun: 08-16 hours
E-mail: info@ssmtravel.com
Address: Boktuljin put bb,
POB 305, 21000 Split, Croatia

CROATIA INFO
Something new?
Not just another holiday destination...
It is even more than Sun, Smiles and Memories...
All information provided on www.ssmtravel.com are for information purposes only. All materials (photos and text) are provided by the owner or manager of Private accommodation, Apartments, Rooms, Hotels, Sailing Yachts, Motor Yacths, Gullets (Gulets), Excursions, Airline tickets, Package deals, ect.

© SSM Travel by TOL TEAM '06