Choose language

Your sea adventure begins with rowing from the beach situated between the citadels Bokar and Lovrijenac. Easy rowing in kayaks and visiting the hundred years old walls are the opportunity to get to know Dubrovnik also from its sea side. The magnificent walls above you and the view of the old city haven will create the moments to remember. After visiting the walls bathing on the beach in Betina cave, near the city, is forseen.


SPLIT SHIP MANAGEMENT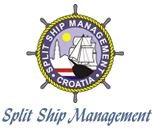 CONTACT DETAILS
Tel: +385 21 588 519
Fax: +385 21 558 555
Mon - Fri: 08-20 hours
Sat - Sun: 08-16 hours
E-mail: info@ssmtravel.com
Address: Boktuljin put bb,
POB 305, 21000 Split, Croatia

CROATIA INFO
Something new?
Not just another holiday destination...
It is even more than Sun, Smiles and Memories...
All information provided on www.ssmtravel.com are for information purposes only. All materials (photos and text) are provided by the owner or manager of Private accommodation, Apartments, Rooms, Hotels, Sailing Yachts, Motor Yacths, Gullets (Gulets), Excursions, Airline tickets, Package deals, ect.

© SSM Travel by TOL TEAM '06