Choose language

List
-
Price List

Description:
Upon seeing the contented smile on the face of their demanding client, a member of the British Royal family, the shipbuilders of the company "Benetti" finally breathed a sigh of relief. ...
Details

Description:
Length 11.28 m Beam 3.68 m Draft 0.80 m Fuel tank 812 lit. Water tank 227 lit. Max. speed 33 knots Cruising speed 26 knots Engine VOLVO diesel 2x235 HP Consumption 64 lit. / hours Berths 4+2
Details

SPLIT SHIP MANAGEMENT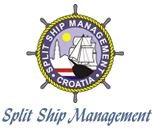 CONTACT DETAILS
Tel: +385 21 588 519
Fax: +385 21 558 555
Mon - Fri: 08-20 hours
Sat - Sun: 08-16 hours
E-mail: info@ssmtravel.com
Address: Boktuljin put bb,
POB 305, 21000 Split, Croatia

CROATIA INFO
Something new?
Not just another holiday destination...
It is even more than Sun, Smiles and Memories...
All information provided on www.ssmtravel.com are for information purposes only. All materials (photos and text) are provided by the owner or manager of Private accommodation, Apartments, Rooms, Hotels, Sailing Yachts, Motor Yacths, Gullets (Gulets), Excursions, Airline tickets, Package deals, ect.

© SSM Travel by TOL TEAM '06