Choose language

The town of Hvar on the island of the same name attracts many visitor because of its numerous historical monuments. We shall visit the 17th century Theatre and the Arsenal dating from the 13th-14th century, and enjoy a walk around its squares lined with churches and palaces of different architectural styles. The Franciscan Monastery is famous for its collection of paintings, the best known among them being Ingoli's Last Supper. Our return voyage takes us to the island of Brac for a short visit to the town of Bol.
Guide and entrance fees included.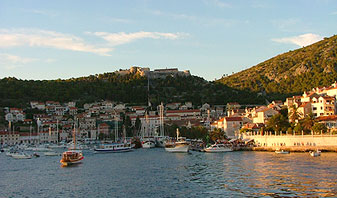 SPLIT SHIP MANAGEMENT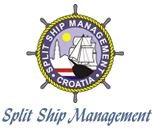 CONTACT DETAILS
Tel: +385 21 588 519
Fax: +385 21 558 555
Mon - Fri: 08-20 hours
Sat - Sun: 08-16 hours
E-mail: info@ssmtravel.com
Address: Boktuljin put bb,
POB 305, 21000 Split, Croatia

CROATIA INFO
Something new?
Not just another holiday destination...
It is even more than Sun, Smiles and Memories...
All information provided on www.ssmtravel.com are for information purposes only. All materials (photos and text) are provided by the owner or manager of Private accommodation, Apartments, Rooms, Hotels, Sailing Yachts, Motor Yacths, Gullets (Gulets), Excursions, Airline tickets, Package deals, ect.

© SSM Travel by TOL TEAM '06